Estamos comprometidos a vender Adaptador FSP SPI400U4BB En nuestro sitio web es 100% nuevo – nunca vendemos usado o reformado Batería para FSP SPI400U4BB. Nuestro objetivo consiste en la satisfacción de nuestros clientes Prometemos: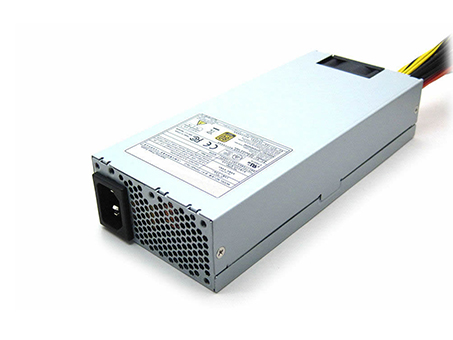 1.Pago seguro mediante tarjeta de crédito y PayPal.
2.Nuestros productos son 100% seguros.
3.100% compatible con la Adaptador original.
4.precios bajos y entrega rápida, garantía de 1 año,30-días garantía de reembolso!
5.Si tiene usted cualquier duda, haga el favor de ponerse en contacto con nosotros.email:info@tienda-baterias.es
Fabricante : FSP
Tipo: GSB261
Voltaje: 400W
Número de inventario: FSP2902_Se
Capacidad: 100-240V-8-4A,60-50Hz
Website URL:http://www.tienda-baterias.es/adaptador-y-cargador/fsp/SPI400U4BB-178624.html.
Productos calientes
Compatible con:
SPI400U4BB FSP400-601UG FSP400-70LQ
Números de serie compatibles:
MODEL NO : SPI400U4BB FSP400-601UG FSP400-70LQ
AC INPUT : 100-240V-8-4A,60-50Hz
MAX.OUTPUT POWER : 400W(+3.3V & +5V=120W MAX)(+12V1 & +12V2 & +12V3=30A MAX)
DC OUTPUT : +3.3V==20.0A(ORG).+5V==20.0A(RED),+12V1==16.0A(YEL)
+5Vsb==3.0A(PURP),-12V==0.5A(BLUE)
P.G SIGNAL(GRAY),GROUND(BLACK)
Dimension : 220mm (L) * 100 mm (W) * 40mm (H)
Product Highlight Efficiency Level 80 Plus Gold
Interface:
24 needle length: 60 cm
Dual 4-pin CPU power supply cable length: 46 cm
8-pin CPU for the cable length: 21 cm
Two IDE cable lengths are: 27 and 31 cm.
(Need to use SATA interface or extension cord length, or change the interface
cable, please contact customer service
FSP SPI400U4BB Notebook-Netzteil
Hoge kwaliteit FSP SPI400U4BB Laptop adapter
Precauciones
1. Controle que la polaridad del conector sea la adecuada a su aparato electrónico
2. Seleccione el voltaje adecuado para su equipo.
3. Utilice este aparato solo en el interior
4. Es aconsejable que antes de conectar el aparato a su equipo electrónico posea usted la ficha técnica del mismo.
Este adaptador le permitirá trabajar con su sistema o cargar la batería en tomas de corriente. este adaptador ligero y fácil de llevar constituye un fuente sistema de potencia allí donde esté, en la oficina, en casa o de viaje. Para mayor comodidad, deje un adaptador de CA en su escritorio y tenga otro en su maletín para un rápido acceso.