Estamos comprometidos a vender Adaptador Sony VGP-AC19V33 En nuestro sitio web es 100% nuevo – nunca vendemos usado o reformado Batería para Sony VGP-AC19V33. Nuestro objetivo consiste en la satisfacción de nuestros clientes Prometemos: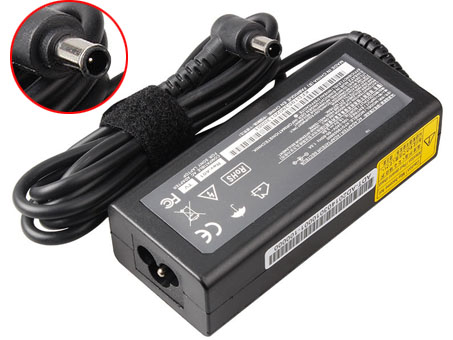 1.Pago seguro mediante tarjeta de crédito y PayPal.
2.Nuestros productos son 100% seguros.
3.100% compatible con la Adaptador original.
4.precios bajos y entrega rápida, garantía de 1 año,30-días garantía de reembolso!
5.Si tiene usted cualquier duda, haga el favor de ponerse en contacto con nosotros.email:info@tienda-baterias.es
Fabricante : Sony
Tipo: GSB048
Voltaje: 19.5V 3.9A, 75W
Número de inventario: XSON17350A
Capacidad: 100-240V 50-60Hz (for wor
Website URL:http://www.tienda-baterias.es/adaptador-y-cargador/sony/VGP-AC19V33-178409.html.
Productos calientes
Compatible con:
Connecter size: 6.5 mm×4.4 mm, with central pin inside (ref to the picture).
Power LED indicator
Outlet: 2-prong
VGP-AC19V33,VGP-AC19V34 ,VGP-AC19V37,VGP-AC19V38
Números de serie compatibles:
Sony Vaio VPCEA Series
VPCEA12EA VPCEA12EA/BI VPCEA12EG VPCEA12EG/WI VPCEA12EH
VPCEA12EH/WI VPCEA12EN VPCEA12EN/BI VPCEA13EH VPCEA13EH/L
VPCEA13EN VPCEA13EN/L VPCEA15FA VPCEA15FA/P VPCEA15FG
VPCEA15FG/P VPCEA15FN VPCEA15FN/L VPCEA16FG VPCEA17FG
VPCEA17FH VPCEA1AGG VPCEA1BGN VPCEA21EG VPCEA21EH
VPCEA21EN VPCEA22EA VPCEA22EG VPCEA22EH VPCEA22EN
VPCEA23EH VPCEA23EN VPCEA25FA VPCEA25FG VPCEA25FN
VPCEA26FA VPCEA26FF VPCEA26FG VPCEA31EG VPCEA32EA
VPCEA32EG VPCEA32EH VPCEA32EN VPCEA33EN VPCEA35FA
VPCEA35FH VPCEA36FA VPCEA36FF VPCEA36FG VPCEA36FH
VPCEA37FA VPCEA37FG VPCEA37FH VPCEA3BGN VPCEA42EA VPCEA42EA/BI
Adaptador para Sony VGP-AC19V33
Sony VGP-AC19V33 Notebook-Netzteil
Cheap Sony VGP-AC19V33 Adapter
Hoge kwaliteit Sony VGP-AC19V33 Laptop adapter
Precauciones
1. Controle que la polaridad del conector sea la adecuada a su aparato electrónico
2. Seleccione el voltaje adecuado para su equipo.
3. Utilice este aparato solo en el interior
4. Es aconsejable que antes de conectar el aparato a su equipo electrónico posea usted la ficha técnica del mismo.
Este adaptador le permitirá trabajar con su sistema o cargar la batería en tomas de corriente. este adaptador ligero y fácil de llevar constituye un fuente sistema de potencia allí donde esté, en la oficina, en casa o de viaje. Para mayor comodidad, deje un adaptador de CA en su escritorio y tenga otro en su maletín para un rápido acceso.