Estamos comprometidos a vender Adaptador Samsung PA-1400-24 En nuestro sitio web es 100% nuevo – nunca vendemos usado o reformado Batería para Samsung PA-1400-24. Nuestro objetivo consiste en la satisfacción de nuestros clientes Prometemos: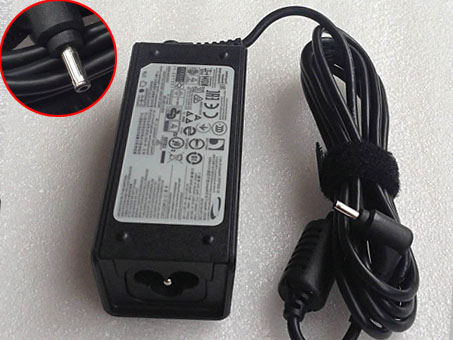 1.Pago seguro mediante tarjeta de crédito y PayPal.
2.Nuestros productos son 100% seguros.
3.100% compatible con la Adaptador original.
4.precios bajos y entrega rápida, garantía de 1 año,30-días garantía de reembolso!
5.Si tiene usted cualquier duda, haga el favor de ponerse en contacto con nosotros.email:info@tienda-baterias.es
Fabricante : Samsung
Tipo: GSB111
Voltaje: 19V 2.1A, 40W
Número de inventario: SAM17890_1
Capacidad: 100-240V 50-60Hz (for worldwid
Website URL:http://www.tienda-baterias.es/adaptador-y-cargador/samsung/PA-1400-24-178412.html.
Productos calientes
Compatible con:
Connecter size: 3.0mm×1.1 mm (ref to the picture).
Outlet: 3-prong
AA-PA3NS40/US,AD-4019SL,PA-1400-24,AA-PA3NS40,BA44-00272A,AD-4019A,A13-040N2A,BA44- 00295A,AA-PA2N40S
A040R052L,PSCV400111A,BA44-00295A,AA-PA3N40W,A040R051L
Números de serie compatibles:
Samsung Series 9 NP900X3E-K03US Laptop
Adaptador para Samsung PA-1400-24
Samsung PA-1400-24 Notebook-Netzteil
Samsung PA-1400-24 Adattatore PC Portatile
Precauciones
1. Controle que la polaridad del conector sea la adecuada a su aparato electrónico
2. Seleccione el voltaje adecuado para su equipo.
3. Utilice este aparato solo en el interior
4. Es aconsejable que antes de conectar el aparato a su equipo electrónico posea usted la ficha técnica del mismo.
Este adaptador le permitirá trabajar con su sistema o cargar la batería en tomas de corriente. este adaptador ligero y fácil de llevar constituye un fuente sistema de potencia allí donde esté, en la oficina, en casa o de viaje. Para mayor comodidad, deje un adaptador de CA en su escritorio y tenga otro en su maletín para un rápido acceso.