Adaptador para ASUS 65W 1 año de garantía, 30 días de devolución de dinero, 100% nuevo. 30% de descuento en todos los productos! Garantía: ¡12 meses! Protección contra cortocircuitos Cumple con el medioambiente según los estándares europeos de RoHS. Todos nuestros productos están certificados con Certificado CE Certificado de aprobación CE – Seguridad aprobada.
http://www.tienda-baterias.es/adaptador-y-cargador/asus/65W-178595.html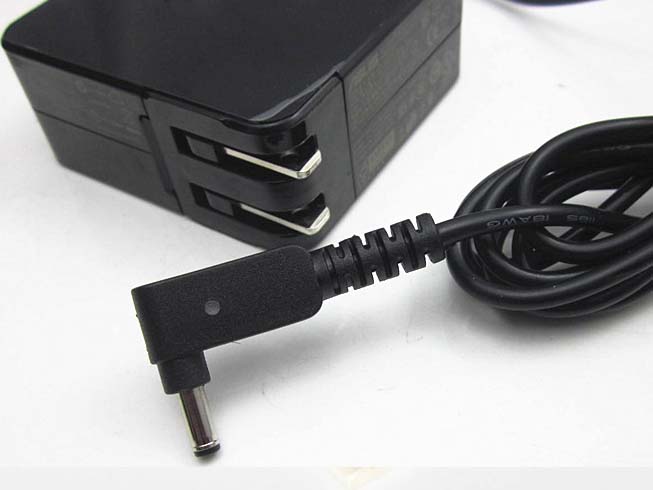 Marca:ASUS
modelo:65W
Tipo:GSB253
Número de inventario:AUSB253
Dimensión:4.0*1.35/10mm( Barrel, Center +)
Color:Black
Si tiene usted cualquier duda, haga el favor de ponerse en contacto con nosotros,Email:info@tienda-baterias.es
Modelos similares :
Plug Size: 4.0*1.35/10mm, ( Barrel, Center +)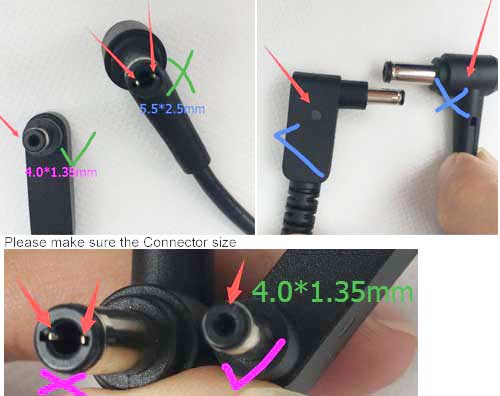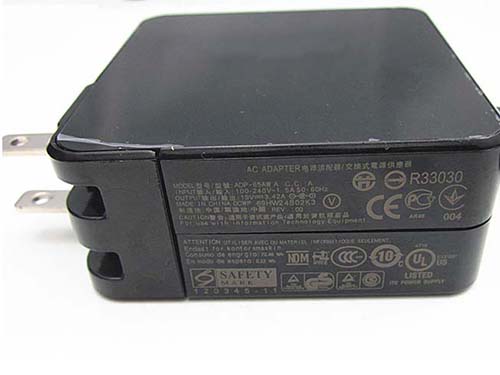 PA-1650-78,ADP-65JH DB,ADP-40TH A,EXA1206CH,0A001-00330100,90- XB3NN0PW00010Y
Modelos compatibles:
Note: This charger doesn't fit UX21E UX31E models

ASUS Zenbook UX 21A UX31A UX32A UX32VD Series Ultrabook Models: (If your product model isn't listed below, please refer to the above specification, this item will fits all ASUS Laptops with above specifications.)
Asus ZenBook UX21A Series
Asus ZenBook UX31A Series
Asus Zenbook Prime UX31A
Asus ZenBook UX32A Series
Asus ZenBook UX32VD Series
ASUS Zenbook Prime UX32A UX32A-DB51 UX32A-DB31
ASUS ZenBook UX32VD, U38N, U38DT, UX52VS, UX42VS
Asus Taichi 11.6-inch Touch
ASUS Taichi 21-DH51
ASUS Taichi 21-DH71
Asus VivoBook X201E
Asus VivoBook X201E-DH01
Asus VivoBook X201E- KX003H
Asus VivoBook X201E-KX006H
Asus VivoBook X201E-KX009H
Asus VivoBook X201E-KX022H
Asus VivoBook X201E-KX040H
Asus VivoBook X201E-KX042H
Asus VivoBook X201E-KX096H
Asus VivoBook X201E-KX097H
Asus VivoBook X201E-KX098H
Asus VivoBook X201E-KX099H
Asus VivoBook F201E
Asus VivoBook F201E-KX052H
Asus VivoBook F201E-KX063H
Asus VivoBook F201E-KX064H
Asus VivoBook F201E-KX065H
Asus VivoBook F201E-KX065DU
Asus VivoBook F201E-KX066H
Asus VivoBook F201E-KX066DU
Asus VivoBook F201E-KX067H
Asus VivoBook F201E-KX067DU
Asus VivoBook F201E-KX068H
Asus VivoBook F201E-KX068DU
Asus VivoBook Q200E
Asus VivoBook Q200E-BHI3T45
Asus VivoBook X202E
Asus VivoBook X202E-DH31T
Asus VivoBook X202E-CT001H
Asus VivoBook X202E-CT006H
Asus VivoBook X202E-CT009H
Asus VivoBook X202E-CT025H
Asus VivoBook X202E-CT987G
Asus VivoBook X202E-CT987
Asus VivoBook X202E-CT3217
Adaptador para ASUS 65W >> ASUS 65W Laptop Adapter>> ASUS 65W Adattatore per laptop >> ASUS 65W Laptopadapter
El cable del ordenador nunca estará lejos si emplea un adaptador de CA de 210 vatios ASUS X553 X553MA-XX074H X553MA-DB01 15.6inch Touchscreen charger . Este ASUS 65W adaptador está especialmente diseñado para cumplir con las necesidades de potencia de su sistema ASUS X553 X553MA-XX074H X553MA-DB01 15.6inch Touchscreen charger . Este adaptador le permitirá trabajar con su sistema o cargar la batería en tomas de corriente. este adaptador ligero y fácil de llevar constituye un fuente sistema de potencia allí donde esté, en la oficina, en casa o de viaje.